What is Seniors' Centre Without Walls?
Seniors' Centre Without Walls (SCWW) is as simple as just picking up your telephone!
Through the use of multi-person phone calls, SCWW provides the opportunity for participants to join in on health and wellness seminars, educational lectures, brain-stimulating activities, listen to live musical entertainment, join in on general conversations, and make new and meaningful friendships – all from the comfort of home!  It works just the same as attending a class or a lecture at the centre, but instead it is facilitated over the telephone. Have a look at our SCWW Program Flyer for more information.
Seniors' Centre Without Walls Basics:
Completely free program.
You do not need to be a member of The Good Companions.
Programs are multi-person phone conversations (or conference calls).
No special equipment needed – just your average phone!
Call yourself in to the program, or we can call you – it's your choice!
Each phone session lasts between 30-60 minutes on the phone.
Each phone session averages 10-15 people on the call.
You are able to hear each other, talk to one another, learn, and/or just have fun!
Client Testimonials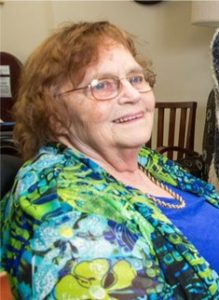 "[Rachel] told me how I would be part of a vibrant
group of people; how the variety of programs
would keep us informed…and sure enough, it
was my ticket out of a life unlived…" -Eleanor
For more information, please contact Emily Payne, SCWW Coordinator, at 613-236-0428 ext. 2323 or by email at scww@thegoodcompanions.ca