Newsletters & Calendars
Click to view our current Newsletter and Calendar for December 2023
What's new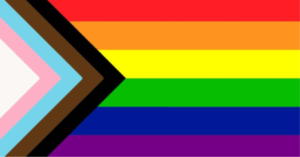 We are running an L G B T Q 2+ Adult Day Program.
Tuesday, Friday and every 2nd and 4th Saturday of each month
from 9:30 am to 2:30 pm
---
Welcoming the Obie Interactive Gaming Projector to our Adult Day Program!
Come and "play" with us.
Obie is a highly advanced interactive gaming console that projects custom-made games onto any surface. The games are great for cognitive stimulation, social engagement and physically invigorating!
---
Days of Operation:
Monday to Friday
Hours of Operation:
9:30 am to 2:30 pm
Program Capacity:
15 members per day
Program Criteria:

Early onset to mild Alzheimer's, Dementia or Cognitive Impairment, or Adults with Physical Disabilities
Referral Required from Home and Community Care Support Services Champlain
Language of Service:
English
Fee:
$21.00 per day.
Staffing:

Five full-time employees
Experienced Volunteers
Personal Support Worker(s)(PSW)
Transportation:
Transportation must be arranged through Para-Transpo or through a family member. Our centre is accessible. More details on Para-Transpo are available on the OCTranspo website. Click here to download a Para-Transpo application form or call 613-244-1289.
---
What is an Adult Day Program?
The Good Companions Adult Day Program is a therapeutic, social, and recreational service for seniors who require some minimal assistance with day-to-day activities. The program is funded by the City of Ottawa, the Ministry of Health and Long-Term Care, and United Way East Ontario.
The Adult Day Program is designed to:
enhance well-being by providing social, physical and stimulation in a supportive, small group environment
strengthen the ability to remain independent for as long as possible
provide respite to caregivers and families
The  Program Offers:
opportunities to socialize and form friendships
intellectual stimulation in the form of quizzes and discussion groups
individualized programming and social activities in the form of Bingo, crafts, puzzles, art therapy, painting and therapeutic pets
individualized activity kits will be provided for members
chair exercises, chair yoga and Motiview by MOTITECH
a nutritious lunch and 2 snacks per day; arrangements for special diets are possible
non-denominational chapel service
referral services as required
---
United Way East Ontario (EO)
A Lifeline for Seniors and their Caregivers:
https://www.unitedwayeo.ca/news-and-stories/a-lifeline-for-seniors-and-their-caregivers/